TRAVELLER ESSENTIALS
BEFORE YOU ARRIVE
In preparing to travel to Singapore, you are strongly encouraged to check this website for eligibility and specific requirements based on where you might be travelling from All short-term travellers may enter Singapore via various Safe Travel Lanes, which is being updated regularly as COVID-19 situation evolves
Short term visitors entering Singapore may require travel insurance coverage prior to travelling to Singapore. The insurance plan may be required to cover for COVID-19-related hospitalisation and medical expenses. For more information, please visit the Immigration and Checkpoints Authority's SafeTravel website.
Click this link for FAQ on entering Singapore
Visa & customs
Most visitors to Singapore do not require a visa for entry. For more information on visa requirements and the Visa Free Transit Facility, you can check with the Immigration & Checkpoints Authority or the Singapore Overseas Mission closest to you. The period of stay granted will be shown on the visit pass endorsement in your passport. To apply, you will need an approval letter for the respective Safe Travel Lane you are using to enter Singapore.
On immigration clearance, the SG Arrival Card (SGAC) e-Service1 should be completed before you leave your departure point. This is available electronically on the Visit Singapore Travel Guide app on the App Store or Google Play. Alternatively, you can visit the Singapore Immigration & Checkpoints Authority website to submit your arrival information. You can submit the information up to three days before your visit.
Useful Information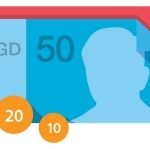 Currency
The Singapore dollar is used here and notes come in denominations of S$2, S$5, S$10, S$50, S$100, S$1,000 and S$10,000. Coins come in 5, 10, 20 and 50 cents and S$1.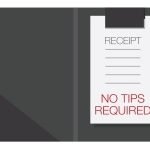 Tipping
Tipping is encouraged when you experience good service, and this would be above the standard 10 percent gratuity to your bill added by some restaurants and hotels.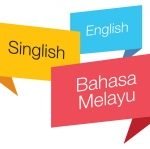 Language
You will be able to speak English to Singaporeans, most of whom are fluent in it. Many Singaporeans also speak an additional language, usually Mandarin Chinese, Malay or Tamil.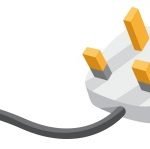 Power Plug
The standard electrical current used in Singapore is 220-240 volts AC (50 cycles) and you can use power plugs with three square prongs here.
Safe Drinking Water
You can drink water straight from the tap as the water in Singapore passes World Health Organization standards. You can also buy bottled water easily.
No Smoking Areas
You are not allowed to smoke in all air-conditioned places such as malls and eateries. You may smoke in designated smoking areas. Your cigarettes are for personal use only and your tobacco products should not exceed 400g.
Useful Local Numbers and Sites
Police
999
Ambulance & Fire Brigade
995
Flight Information
1800 542 4422
Weather
https://www.nea.gov.sg/weather